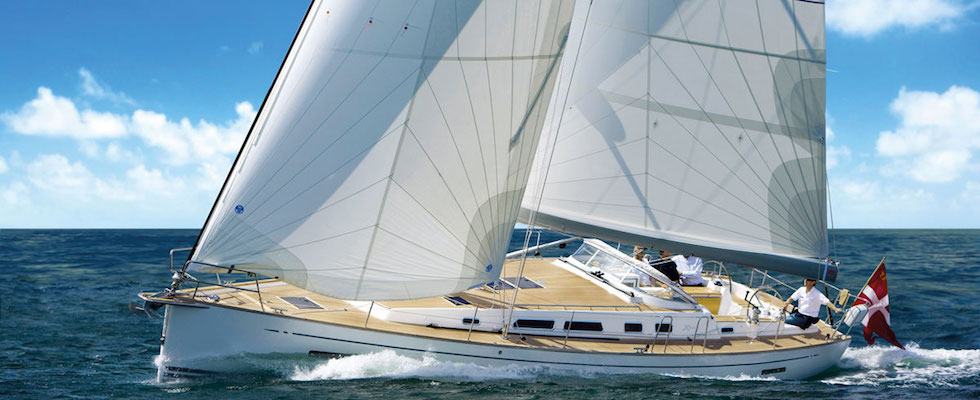 ---
XCruising
The Xc range was launched in 2008 with the Xc 45, which was named European Yacht of the Year, an honour her smaller sister the Xc 38 also held.
Six years on, 250 Xc yachts have been delivered and around one million nautical miles sailed. Today the Xcruising line also encompasses the Xc 42, Xc 50 and Xc 55, plus the latest addition to the range – the Xc 35, which debuted last year. New modifications for 2015 include larger bathing platforms and hull portlights. All Xc models are based on the same principles of moderate hull shapes with increased displacement to allow for larger engines, batteries, tanks and anchoring gear. The Xc yachts also share deep sections, and a forward 'V' shape to minimise slamming and make for a comforatable motion when going through waves, either under power or sail. Designed for long-distance passages, the Xcruising line features extensive teak decking, and a wide choice of windscreen, sprayhood and bimini options.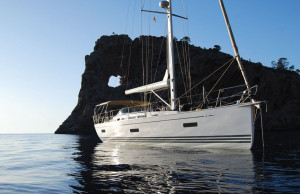 Xcruising features:
Moderate draft for remote anchorages (extra-low draft available)
Folding transom to form a swim platform (motorised on larger models)
Excellent cockpit protection, with options including windscreen, sprayhood and bimini
Optional 'A' frames for asymmetric sails, discontinuous rod rigging, through-deck mast with tapered section
Teak cockpit and swim platforms as standard on Xc 38, 42, 45 and Xc 50
Generous diesel engine in well-insulated compartment
Xc Qualities:
The Xcruising range leads the market with the highest quality deck fittings and choice of comfort features.
For the Xcruising range X-Yachts created a new collection of hull forms with increased interior volume and deeper hull sections, which allow for generous accommodation but also offer high stability, sparkling sailing performance and a smooth motion in choppy conditions. The strong steel keel frame structure provides unbeatable resistance to grounding.
Sail handling is designed to be stress-free whether short-handed, single-handed, or sailing with a full complement of friends and family.
The Xc 42, 45 and 50 have the option for an additional inner forestay to set a smaller, balanced sailplan in stronger breezes. Single line mainsail reefing is fitted as standard, with the option for in-boom furling.
Besides a furling genoa the Xc yachts also offer an anchor A-frame which allows modern furling cruising spinnakers to be set, or asymmetric sails with a simple snuffer device for dousing.
Down below there are a number of options. The Xc 42 and 45 models may feature a long sofa with a forward-facing navigation station, or a larger heads with separate shower and two armchair-style seats in the saloon.
Large tank volumes, a folding propeller and powerful engine in a soundproofed compartment add to the enjoyment of life at sea.
The Xc Range is designed for comfort in all conditions, and is offered with a range of bimini and sprayhood options: