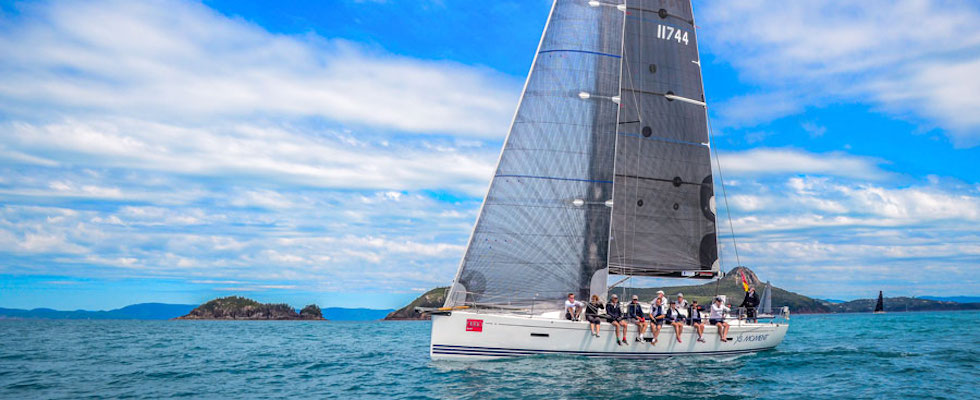 ---
Xperformance
Combining a 35-year heritage of performance yacht design and the very latest in contemporary yacht design and build technology, the Xp range is the fourth generation of performance yachts by X-Yachts.
Launched in 2011 to great acclaim, it now includes the Xp 33, Xp 38, Xp 44, Xp 50 and Xp 55. Each is designed to raise the bar for production cruiser-racer yachts in improved build quality, attention to detail, innovation, sailing experience and comfort – and since their launch have continued the X-Yachts tradition of success on the race course, most recently winning their division overall at the ORC Worlds.
Stability is key, with each yacht designed to carry an increased proportion of its weight in the deep bulb. A significantly improved ballast to weight ratio, thanks to a hi-tech epoxy vacuum infusion build process with localised use of carbon, also contributes to an enjoyable and responsive sailing experience.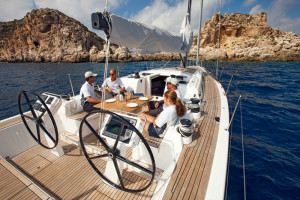 Xperformance features:
– Vacuum infused epoxy hull construction
– High stability and large sail plan
– Composite, encapsulated lead T-keels with draft options, recessed hull fittings
– Discontinuous rod rigging as standard
– Carbon and steel keel frame structure (Xp 38 – Xp 55) for strength, safety and reliability
Xp Innovation:
The Xp yachts can be highly customised with many exclusive features.
The Xp range is designed to be truly dual-purpose, and each model is offered with both standard aluminium and optional high aspect carbon rigs. The Xp 33, 38, 44 and 50 are also offered with a T-bulb keel in either standard or deep draught, while Xp 55 owners may choose from a number of keel options.
The X-Yachts steel keel frame has been updated with a new carbon/composite structure which gives an improved strength to weight ratio for hull impact resilience and rig stability with a lighter overall weight.
Asymmetric headsails and under-deck furlers ensure owners can switch simply between short-handed and fully crewed sailing modes. The Xp 38, Xp 44, Xp 50 and Xp 55 feature a choice of four multifunctional bowsprit options for flying asymmetric or 'Code' sails and easy anchoring, while the Xp 33 has a modern retracting bowsprit, and every Xp may also carry a symmetric spinnaker pole.
The pedestal and cockpit area may be personalised with numerous bimini and sprayhood options for comfort in all conditions, and on the larger four designs a pop-up table can be submerged within the cockpit sole.